Unless otherwise stated, each of the below-named Director has held the principal occupation or employment indicated for the past five years (information provided by the respective individual):
Marcelo Kim
Chairman
---
Marcelo Kim has been a Partner at Paulson & Co. Inc. since 2011, where he oversees global natural resource investments, specializing in gold, base metals, bulk commodities and oil & gas. Prior to that, commencing in 2009, he was a generalist analyst covering event arbitrage investment opportunities across broad sectors and capital structures. Mr. Kim is a director at Midas Gold since March, 2016. Mr.Kim is a graduate of Yale University, where he received his BA in Economics with honors.
Stephen A. Lang
Lead Independent Director
---

Stephen Lang is a Mining Engineer with over 30 years of experience in the mining industry. He currently serves as Chairman of Centerra Gold Inc. and as a Director of Allied Nevada Gold Corp. Previously, Mr. Lang was President and CEO and a member of the board of directors of Centerra Gold Inc. Prior to that, he held senior positions at Stillwater Mining Company, Barrick Gold Corporation, Rio Algom and Kinross Gold/Amax, where he worked with Tom Irwin. Mr. Lang earned a Bachelor and Masters of Science in Mining Engineering from the University of Missouri-Rolla.
Anton J. Drescher
Director
---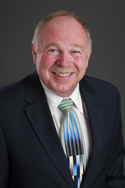 Mr. Drescher has served as a director of International Tower Hill Mines since 1991. He has been a Certified Management Accountant since 1981. He is currently Chief Financial Officer and director of Oculus Visiontech Inc., a public company listed for trading on the TSXV and the OTC Bulletin Board, since December 1994, which company is involved in video watermarking and video-on-demand. He is also a director of Xiana Mining Inc., a public mineral exploration company listed on the TSXV, since 1996; a director of Trevali Mining Corporations, a public natural resource company listed on the TSX, since 2007; a director of Corvus Gold, a public mineral exploration company listed on the TSX since 2010. In addition he is currently president of Westpoint Management Consultants Limited, a private company engaged in tax and accounting consulting for business reorganizations since 1979; president of Harbour Pacific Capital Corp., a private British Columbia company involved in regulatory filings for businesses in Canada, since 1998 and the president and a director of Ravencrest Resources since 2007.
John J. Ellis
Director
---
Mr.Ellis is a Professional Engineer with over 50 years of experience in the mining industry. He currently serves as a Director of Mexivada Mining Corp. and Sunshine Silver Mines Corporation and is involved in consulting for a number of international mining companies. Mr. Ellis previously served as Chairman and CEO of AngloGold North America and Hudson Bay Mining and Smelting Company. Prior to that, he held senior positions at Inspiration Resources Corp., and CVRD-Inco. His career has included service as a Director on the Mining Association of Canada and the National Mining Association. Mr. Ellis graduated from the Haileybury School of Mines and the Montana College of Science and Technology.
Victor Flores
Director
---
Mr. Flores is a Partner at Paulson and Co-Portfolio Manager of the PFR Gold Fund, and has been responsible for Paulson's gold mining investments since November of 2009. Prior to that he was a Managing Director and Senior Gold Analyst with HSBC Securities (USA) from March 1998 through November 2009 and served as Portfolio Manager and Analyst at US Global Investors from January 1988. He is a graduate of the University of Texas at Austin, where he earned both a Bachelor of Science Degree in Geological Sciences and a Master's Degree in Energy and Mineral Resources. He achieved the Chartered Financial Analyst designation in 1992. Mr. Flores currently also sits on the board of directors of Midas Gold Corporation.
Mark R. Hamilton
Director
---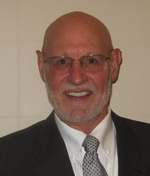 Mr. Hamilton retired as a U.S. Army Major General following 31 years of active military duty, primarily in the fields of teaching, management and administration. Most recently, he was the past president of the University of Alaska System from 1998 to 2011 and has since been awarded the prestigious title of President Emeritus. Prior to 1998, Mr. Hamilton served as Chief of Staff of the Alaskan Command at Elmendorf Air Force Base and Commander of Division Artillery at Fort Richardson. He is a graduate of the U.S. Military Academy at West Point and is the recipient of the Army's highest peacetime award, the Distinguished Service Medal. He received his Master's degree in English Literature from Florida State University. In addition, he graduated from the Armed Forces Staff College in Virginia, and the U.S. Army War College in Pennsylvania. Mr. Hamilton currently serves as Chairman of Kenai River Sportsfishing Association as well as a member of the Alaska Airlines Advisory Board.
Thomas E. Irwin
Director
---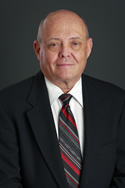 Mr. Irwin was the Chief Executive Officer of the Company from January 1, 2014 until January 31, 2017, when he transitioned to Senior Advisor and subsequently retired and was elected to the Board of ITH Directors in May 2017. Prior to that he was the Vice President of the Company from August 2012 to December 2013, and was Alaska General Manager from January 2012 to August 2012. Mr. Irwin joined the Company in March 2011.Mr. Irwin has over 40 years' experience in the natural resource industry constructing, optimizing, operating and permitting major mining projects with companies such as Amax Gold and Kinross and most recently was Chief Executive Officer for ITH.

Prior to joining ITH, Mr. Irwin served for six years as the Commissioner of the Alaska Department of Natural Resources.

Previously, Mr. Irwin held senior positions at the Fort Knox mine located 45 miles southeast of the Livengood Project including Vice-President of Fairbanks Gold Mining, Inc., a Subsidiary of AMAX Gold Inc., General Manager of the mine and Vice President, Business Development for Fairbanks Gold Mining Inc., then a subsidiary of Kinross Gold Corp. Prior to his work in Alaska, he was General Manager of AMAX Gold's Sleeper Mine in Nevada and manager of AMAX's Climax mine in Colorado. Mr. Irwin has a degree in Mineral Engineering-Chemistry from the Colorado School of Mines.
Thomas S. Weng
Director
---

Mr. Weng has more than 22 years of experience in the financial services sector. Mr. Weng is currently Co-Founding Partner with Alta Capital Partners, a provider of investment banking services and has held this position since February 2011. From February 2007 to January 2011, Mr. Weng was a Managing Director at Deutsche Bank and Head of Equity Capital Markets for Metals and Mining throughout the Americas and Latin America, across all industry segments. Prior to 2007, Mr. Weng held various senior positions at Pacific Partners, an alternative investment firm and Morgan Stanley and Bear Stearns. Mr. Weng graduated cum laude from Boston University with a Bachelor of Arts in Economics.
Audit Committee:

Anton J. Drescher*
Mark R. Hamilton
Thomas S. Weng
Compensation Committee:

Mark R. Hamilton*
John J. Ellis
Stephen A. Lang
Corporate Governance and Nominating Committee:

Thomas S. Weng*
Anton J. Drescher
Stephen A. Lang
Technical Committee (formerly the Health, Occupational Safety & Environmental Committee):

John J. Ellis*
Thomas Irwin
Stephen A. Lang
Thomas S. Weng
* Designates Committee Chairs