In 2011, Alaska's mining industry provided*:
4,500 direct mining jobs in Alaska.
9,000 total direct and indirect jobs attributed to Alaska mining industry.
$620 million in total direct and indirect payroll.
Some of Alaska's highest paying jobs with an estimated average annual wage of $100,000, which is double the state average for all sectors of the economy.
$17 million in local government revenue through property taxes and payments in lieu of taxes.
$148 million in state government revenue through rents, royalties, fees, and taxes, up 170% from 2010.
$172 million in payments to Alaska Native corporations.
Mostly year-round jobs for residents of more than 120 communities throughout Alaska, half of which are found in rural Alaska where few other jobs are available.
The mining industry also makes substantial community investments in education and training initiatives as well as charitable organizations. Individually, mining industry employees volunteer their time and money to many local causes.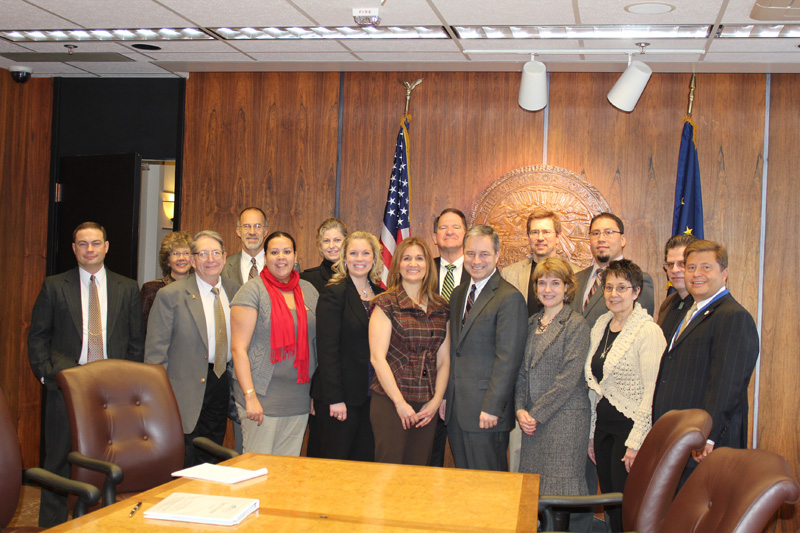 Livengood Project - a Generation of Jobs and Positive Economic Impacts
The Livengood project is a generational economic opportunity for interior Alaska through local jobs, contracts and purchasing. Based on the Company's August 2011 Preliminary Economic Assessment (PEA), the long life mine is estimated to create:
+1,000 direct construction jobs
+400 direct operational jobs for 23 years
Fund $1.6 Billion Capital Cost
Taxes and Royalties paid to the State of Alaska and the State Mental health Trust that will support needed services for Alaskans
Significant local contracting and purchasing opportunities
Investments in education, training and community non-profit organizations
Mining industry jobs typically are stable year round and include benefit plans, such as, health, life, retirement, etc., which add to the overall economic impact as well as the desirability of employment in that sector.
As ITH advances this project, more detailed information will be available regarding jobs and economic opportunities.